[Medical Report_Column][Medical Report_Column]
Why is Selecting a Plastic Surgery Hospital with In-house Anesthesiologists Important?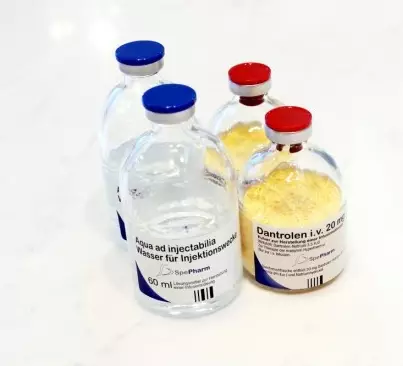 (Photo: Provided by NANA Plastic Surgery) (Dantrolene Sodium)
Written by: Lim Jong Hyun
Summer vacation season has finally begun, and more and more people are choosing to get plastic surgery around this time of the year.
Nowadays, the problem lies in having "too much" information on plastic surgery and plastic surgery clinics.
Low prices and trendy procedures should not be the priority when selecting a clinic.
Surgery methods and safety measures should be considered first to achieve the most satisfying results.
It's important to make a check list of what should be checked before choosing the right clinic.
Everyone knows that safety is the most important factor, but many people fail to do detailed research on it.
First off, doctor's credentials, if there is an in-house anesthesiologist or not, and if all safety equipment is available should be checked before asking for the price.
In-house anesthesiologists' role is of utmost importance when a surgery is performed under general anesthesia.
This is especially true while patient is waking up from the surgery because dangerous side effects such as malignant hyperthermia syndrome can occur after going under general anesthesia.
Malignant hyperthermia syndrome is a rare symptom that develops after a patient has gone under general anesthesia.
Although there is only about 0.0006% of malignant hyperthermia syndrome occurring, mortality rate is high for this disorder.
It is advised to check if the clinic is equipped with Dantrolene Sodium, which is a rare and valuable remedy known to treat malignant hyperthermia syndrome.